Bluestar Decoration actively participates in the compilation of national standards and strives to become a first-class enterprise
---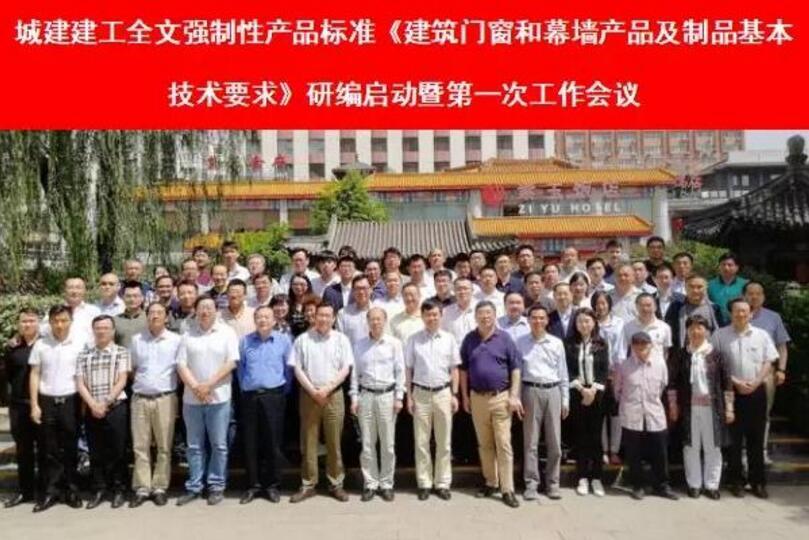 On May 23, 2018, the research and compilation of the full-text mandatory product standard "Basic Technical Requirements for Building Doors, Windows and Curtain Wall Products and Products" was launched in Beijing. The meeting was organized by the National Standardization Technical Committee of Building Doors, Windows and Curtain Walls. Leaders such as Director Wu Luyang of the Standard Quota Department of the Ministry of Housing and Urban-Rural Development attended the meeting. More than 70 people from scientific research institutes, production, construction and other related units attended the meeting. Bluestar Decoration is honored to be a participating unit of this standard specification.
This meeting clarified the research and compilation plan of this standard, and determined the compilation outline, division of labor and progress. Finally, the meeting ended successfully. On the basis of summarizing and refining existing standards, combined with the State Council's spirit of deepening the reform of standardization work, this standard studies and proposes mandatory clauses, clarifying the bottom line and technical barriers of related products in my country, and promoting the improvement of the quality level of my country's building curtain wall doors and windows products. It is of great significance for related industries to better participate in international competition.
Participation in the preparation of national and industry standards is the cornerstone of enterprise standardization and standardization, and is a new engine for high-quality, rapid and stable development of enterprises. Bluestar's participation in the preparation of national and industry standards is the industry's high affirmation of the company's technical level and influence in the industry, and it is also the practice of industry and corporate responsibility. Bluestar will continue to use its own technology accumulation and practical experience as the construction industry Standard construction contributes its own strength.